No one ever said a trip to Vail was going to be cheap. By the time you've purchased your flights, airport transportation, lodging, lift tickets and gear rental, you've already spent a small fortune. And one of the highlights of any vacation is eating out—which you've probably budgeted for. But throw a few kiddos into the mix and your restaurant check quickly skyrockets. In an attempt to save you a few extra bucks for souvenirs and apres ski cocktails, here's a list of five eateries in Vail that won't completely break the bank, boasting "Vail reasonable" price tags and accessible kids menus.
Breakfast: The Little Diner
616 West Lionshead Circle | Vail, Colorado | (970) 476-4279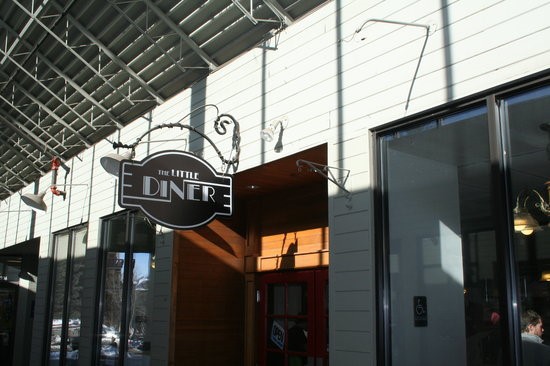 This no-frills, hole-in-the-wall style eatery serves breakfast all day, every day—well, from 7 a.m. 'til (strictly) 1:45 p.m. anyway. "Little" as the diner may be (its name is actually in reference to the owner's surname), its portions are absolutely massive, as every good diner's ought to be. Their U-shaped counter can only accommodate about 20 patrons, so beware: if you're in a big hurry to get out onto the hill, show up as early as possible because there's usually a bit of a wait (but you can stroll around Lionshead Village and kill time in the meanwhile and they will text you when your seats are available). The Little Diner is best known for its signature (and enormous!) German Pancake, which is traditionally eaten with a spritz of lemon zest and powdered sugar (but no one will judge you for slathering it with butter and syrup).
Locals' tip: Best to go on a weekday and the smaller your party, the quicker you'll be seated.
Locals' Apres-Ski Favorite: Bart & Yeti's
553 E Lionshead Circle | Vail, CO | (970) 476-2754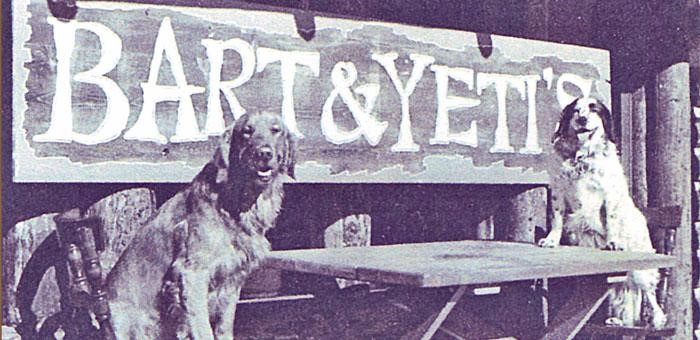 This watering hole has been around Vail for nearly 40 years and pays homage to ol' Bart and Yeti, the legendary pups who used to be the local mascots. Needless to play, this place is kid (and dog) friendly, and the prices are entirely "Vail reasonable." The kid's menu is pretty standard and covers all your bases from chicken fingers to hot dogs, and the laidback and friendly staff are happy to accommodate—even providing wet wipes once you conclude your meal, as to "not mess up your gloves."
Farm-to-Table Cuisine: Up The Creek
223 Gore Creek Dr #103 | Vail, CO | (970) 476-8141
This family owned and operated restaurant boasts gourmet, organic meals at a fair (enough) price, making it one of the most favored places to nosh in town. While their kid's menu is pretty standard, with prices ranging from $8-12, you can rest assured that your mini-me's are eating great quality, locally sourced ingredients (even if it's just penne marinara or mac 'n cheese). You may notice that every table in the place has kiddos of varying age, as the place is quite popular for families. But you'll probably be so distracted by how flavorful and delicious your own meal is to even notice the other diners (let alone the price tags on the dinner entrees, which range from $28-43).
Pizza Night: Pazzo's Pizzeria
122 E Meadow Dr #9 | Vail, CO | (970) 476-9026
Order by the slice, get a whole freshly made-to-order pie or treat yourself and the family to a classic Italian pasta dish—all for completely reasonable prices, and we're not just talking "Vail reasonable" prices. A children's pasta portion is only $5.75, with your choice of spaghetti, rigatoni or ravioli with choice of sauce or butter (and that includes garlic bread!). Sandwiches, subs and pazzones are all just under $10 and pizzas range from $12-25, depending on the size and amount of toppings (of which there are many to choose from).
Western Flair: Bully Ranch Restaurant (located inside the Sonnenalp Hotel)
Sonnenalp 20 Vail Rd | Vail, CO | (970) 479-5460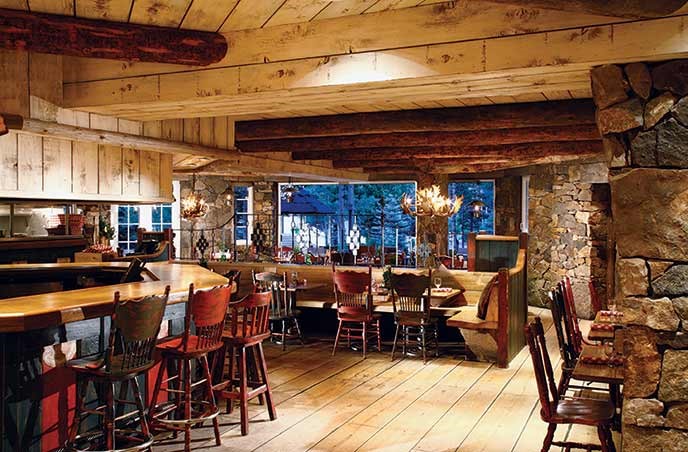 The kid's menu at Bully Ranch is a bit more exotic than your typical grilled cheese and French fries. They include items like a kid's sirloin steak ($12.50) and seared Mahi Mahi strips ($12), both accompanied by mashed potatoes and steamed veggies (plus a colorable menu with a word find and crayons). The kid's menu even has a beverage section that includes Shirley Temples, Roy Rogers and IBC Rootbeer. Bully is famous for their (pricey!) burgers (both Buffalo and Elk burgers run $19 each), but they've also got a small variety of salads for the grazers (alas, they aren't much cheaper).
---
About the author, Allison Cohn
Allison Cohn loves gold spray paint and nonsense. She also has a very difficult time sitting still and keeping quiet. She can often be found dancing like a fool when she isn't hiding out in her mountain lair or gallivanting around the globe.